ABOUT MARILYN

Marilyn Lightstone, one of Canada's most respected actresses, is known for her moving performances on stage, screen, and television. Equally as impressive is Marilyn's extensive collection of photography and paintings that demonstrate an artist with many talents. 



Among her accolades in film are a Genie Award for Best Actress for Lies My Father Told Me; a Genie Award for Best Supporting Actress for In Praise of Older Women; and a Best Actress Award at the Moscow International Film Festival for The Tin Flute.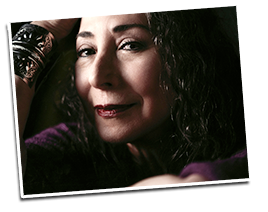 On television, she is internationally recognized for her performance as Miss Stacey in the two Anne of Green Gables mini-series, as well as in the spinoff series, Road to Avonlea, and has also made guest appearances on such network series as Cheers, Cagney and Lacey, Street Legal, E.N.G., and Ready or Not. Among her many stage roles are Goneril in King Lear at the Lincoln Centre in New York opposite Lee J. Cobb; Masha in Chekov's The Seagull at the Stratford Festival; the title role in the one woman show Miss Margarida; and Leah in The Dybbuk, winner of a Los Angeles Drama Critics Award as Best Production. She was also part of the original Los Angeles and New York casts of Tamara, the participatory, interactive theatrical phenomenon that played for long runs and to rave reviews.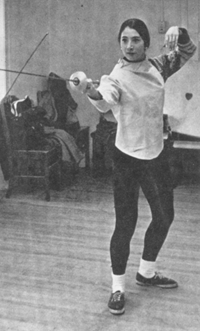 In addition to extensive radio drama work, voice overs and commercials, and hundreds of voices for animated cartoons, she has written scripts for The Littlest Hobo and The Colours of Love; a song for the holiday season, "The Light Shines All Over the World," (which was released as a music video and plays annually on MuchMusic, MuchMoreMusic, Bravo!, and –- of course –- on the New Classical 96.3FM). She has also written a collection of songs entitled Miss Lightstone Sings, which she has performed in concert; and a novel, Rogues and Vagabonds, which was published in 2001; based largely on her training for, and work in, the acting profession.



Miss Lightstone was the founding "Voice" of Bravo!, Canada's New Style Arts Channel, where she also served as associate producer and co-Director of the channel's Gemini Award-winning drama series, Spoken Art. Also for Bravo!, she has hosted Playwrights and Screenwriters, a series of half-hour profiles.



 Marilyn is now the host of "Your All-Time Favourite Hit Parade" on VisionTV. Marilyn also voices Zoomer Television (Vision, Joy, One) and is the nightly host of Nocturne on Classical 96.3 FM(11pm to 1 am – Toronto time, also available on the internet) where – in addition to featuring the music and artists – she reads poetry and chats about whatever she "darn well feels like…"

When not preparing for her hosting duties on Nocturne, Miss Lightstone spends her time at her art studio, where she works at photography and painting, and usually mounts several exhibitions annually.



Three years ago, she began to take piano lessons; "an itch" she says, "which I have long wanted to scratch...."





 Click here to read an autobiographical excerpt from Marilyn Lightstone